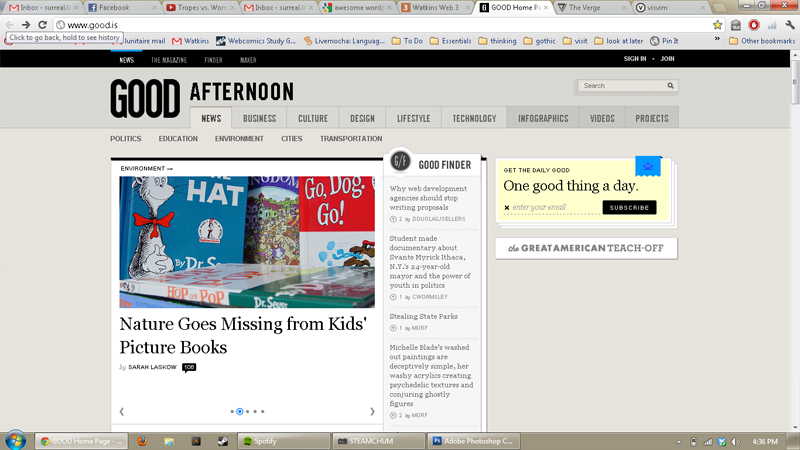 Good.is displays an interesting site design.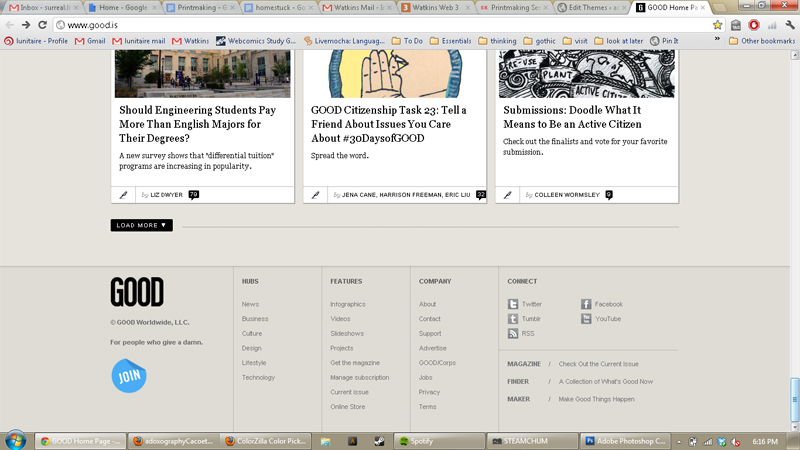 The footer is also pretty cool.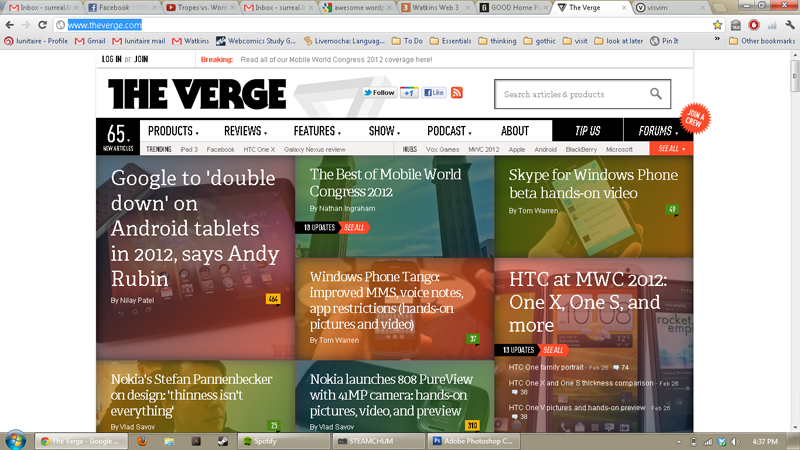 Verge.com, a technology site, has an especially dynamic layout.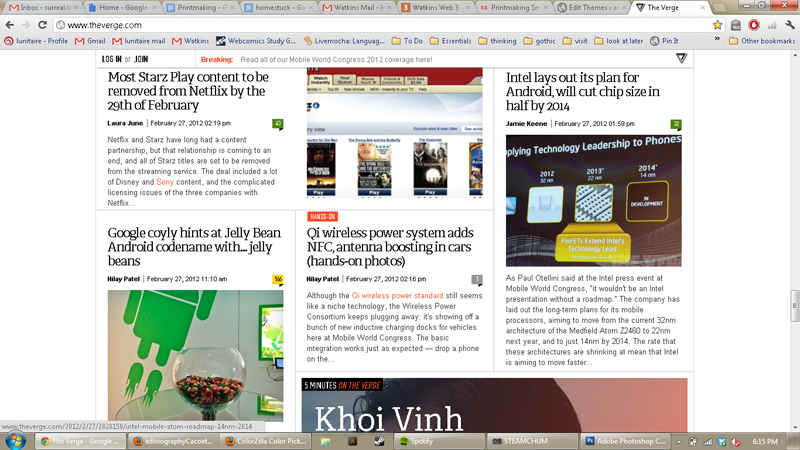 This is particularly noticeable in the way the tiered content is displayed. It is divided by threes and developed in a kind of spiral pattern using rectangles.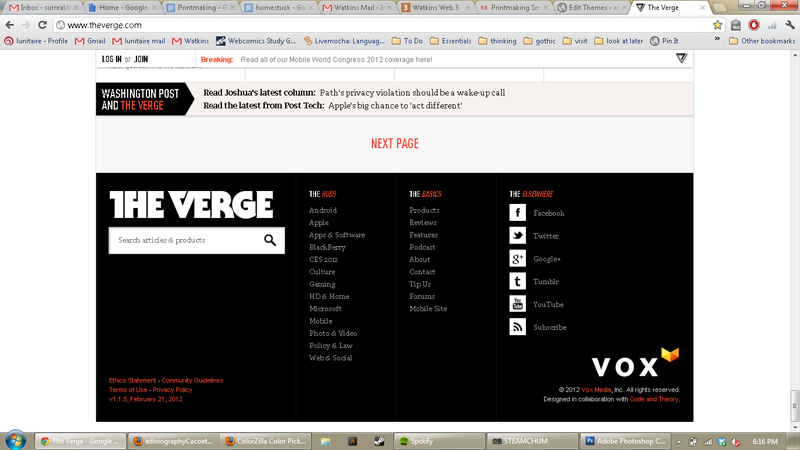 The design of the footer gives a simple reprieve after the dynamic design of the main content of the site.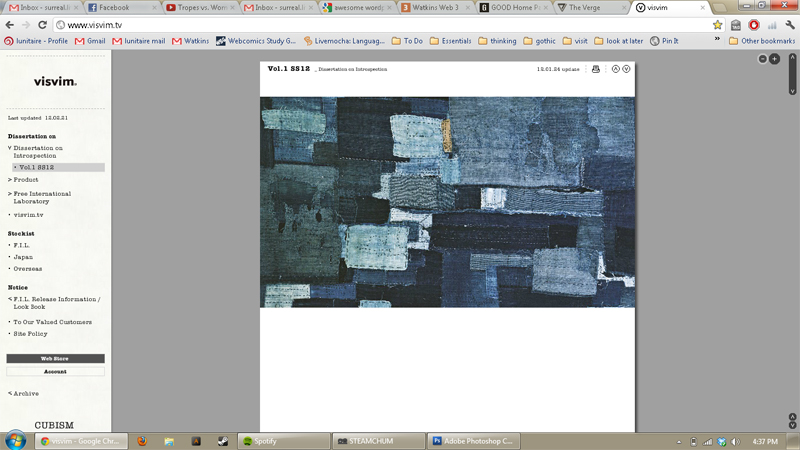 Visvim.com plays with the idea of a pdf design as applied to a website.